Thank you for a productive and thought-provoking meeting last night! Maybe it's just me, but I love being in a room full of people, thinking and discussing big ideas and how to implement them. Here's a short recap of what we talked about (please feel free to add anything I missed in the comments):
Discussion Highlights
Thinking about the SAMR model of technology integration in schools, and our goal of moving from substitution to redefinition.

A continued discussion on creating blended learning environments, inspired by Adam's story about his recent #typhoonday experience and this ASCD article: One-to-One Laptop Programs Are No Silver Bullet. From the article:
A recent study of 997 schools across the United States (Greaves, Hayes, Wilson, et al., 2010) identified nine factors that, if present, appear to contribute to higher levels of achievement in schools that have adopted one-to-one programs. The top three factors were

Ensuring uniform integration of technology in every class.
Providing time for teacher learning and collaboration (at least monthly).
Using technology daily for student online collaboration and cooperative learning.
We agree that this type of learning is only successful when practiced regularly and is absolutely transparent to all stakeholders.
We watched a great TED Talk by Eli Pariser, called Beware Online "Filter Bubbles"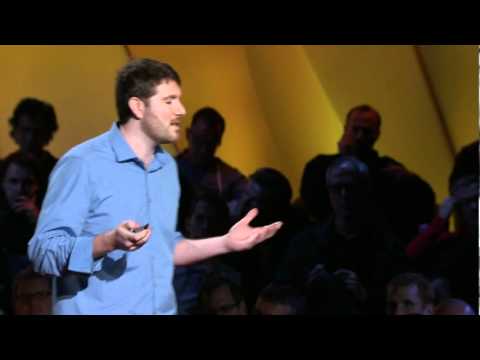 We had a rich discussion about what young students need to know about Google/Search:
there's lots of information available online
it's possible to search, first searches could be from teacher-selected sources
once you've found something –  you need to determine if it is what you were looking for.
how to evaluate sources
sometimes you might find things that you don't want to see – close the lid & ask an adult
SpeedGeeking
Huge thanks to Adam, Mitch, Joy, Rebekah, Alex and Brendan for sharing some strategies with the group. If you're interested in sharing something with the group, please let me know (via the survey I just sent around). Here are a few highlights I caught from staying at one table, if you've taken other notes and you'd like to share, that would be great! Next time we're definitely doing collaborative note taking!
Blogging:
Please don't be scared of blogging. We know it's new for many of you, and it can be very challenging at the start. Take your time, write from the heart, write what's comfortable and keep trying. Over time not only will you feel more comfortable, but your writing will get better and better. (I know from personal experience, take a look at my awful first blog post, and this reflection a year and a half later, and then compare to my current posts).
Links should go to actual post you're referencing – instead of linking back to the main blog URL (you can do this by clicking on the blog post title and taking the URL from the address bar to create your link)
Please use Creative Commons images in your posts, there are tons of great ways to search, this one is my favorite (please add yours in the comments).
Don't forget to cite your sources! When you use CC images, you always have to link back to the original work and include the author's name.
As you're blogging, think about the digital footprints you leave behind. It's always a good idea to "praise locally and criticize globally" (thanks Doug!) – your posts reflect on you as a professional, as well as your school.
Your posts can become great marketing for your school, highlight successes and reflect thoughtfully.
Take a look at some exciting examples of "the new resume". How will your COETAIL blog help you when recruiting time comes?

Project Overviews:
We have some great projects already in the works for course 1!
Please remember that your project should be relevant to you, your class, and your learning at this time. We can make pretty much anything work, just let us know!
Please ask if you have questions.
Just in case you're wondering what happens to these projects, you can always search the COETAIL blog for previous ideas, and here's one of my favorites, born in our first COETAIL cohort at ISB: In the Mix (a student managed and authored school newspaper in blog format).
Productivity
Thanks to Mitch for some great FireFox tips – if you want to know more, he's the man to see!
Thanks to Alex for some equally fantastic Google Docs tips, like removing docs from your home menu, filtering for certain types of docs in your home menu, and organizing collections within other collections (including collections that have been shared with you).
Next Meeting
Our next meeting is Tuesday, October 4th at 4:30pm in the Loft at YIS (if you haven't already subscribed to the COETAIL calendar, I recommend that you do. I'll be working on adding the "weeks" to that calendar too, which should make it easier for you to follow).
James MacDonald, our fantastic YIS Headmaster, will say a few words (he stopped by briefly last night). Then, we'll be taking a detailed look at the Horizon Report in small groups, in addition to our general starter discussion about your recent readings, and a small bit of project time to get yourselves organized. If I forget, please make sure I:
organize the collaborative notes (I'll need three note-takers to help with this).
show you how to embed a Google Doc into a blog post
show you how to search the COETAIL blog for previous projects
Final Thought
A wonderful colleague, Aloni Cahusac, who teaches grade 5 at CDNIS in Hong Kong recently made this video for her Back to School Night presentation:
What do you think?
Image Credits: