Will education as we know it change because of technology? Where and how will you be teaching in 5, 10, 15 years time?
As I read this prompt this week about whether education as we know it will change because of technology, the song "It's the end of the world as we know it" by R.E.M. (yeah, I'm an 80s girl) kept playing through my mind.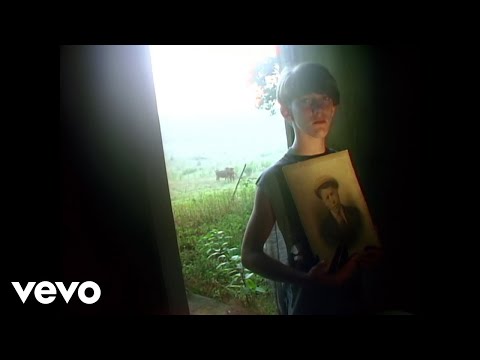 Is it really the end of the world as I know it? Is technology and education and the face of teaching changing so much that there will be a huge difference in what education looks like in the near future? And how do I fit into that change (whatever it is?)? Am I up to the challenge? Will I even be teaching? I mean really, where WILL I be in 5, 10, or 15 years? As an international teacher, that's always a question I'm asked (especially at interviews when the administrator is testing the waters to see if I have "staying power" and would be a good match at their school) as it's kind of our nature to move around and experience new countries and cultures. But the bigger question is HOW will I be teaching in 5, 10, or 15 years? Do I "feel fine" because of all the changes that I see taking place every day in my own current school?
Photo Credit: flickr photo shared by JAM Project under a Creative Commons ( BY-SA ) license
I'm beginning to teach a PBL unit with two of my colleagues and was asked yesterday if I could put together a quick screencast of how to search for CC images and then cite them correctly. I know how to tell the kids to do it (old-fashioned "lecture" method), and I could put together a PPT to show them the steps (still old-fashioned), but creating a screencast is currently beyond me right now. Now don't get me wrong – I WANT to learn how to do that. But I'm also currently serving on multiple committees, bombarded with new families wanting to enroll their kids at my school, calling current families to see if their kids will return next year, and getting things organized for the summer for someone else to take over the admissions office.
The BIG Question:
So what do I do? I'm not a complete tech. idiot. I have a personal blog I started 10 years ago. I learned about Skype before many of my friends. I had WhatsApp downloaded to my phone before it was even a blip on most people's radar. I earned my Master's of Library Science ENTIRELY online – and I graduated back in 2007! I mean, I taught UWM-Milwaukee about what a real distance learner is – most of their distance ed. students lived several hours away or in a nearby state. I was their first overseas/international student.
But am I ready to re-enter the library next year and really get my tech. on? And while I'm busy learning about all the new cool tech. that is continually being introduced and invented, am I really spending my time learning about what will stick around or am I wasting my time on passing fancies and ideas that are currently cool and slick but may not be around for very long? As I get older and my brain gets foggier, I feel I need to focus on what I CAN do, what will benefit my students, and what will incorporate tech. that is really going to get students motivated and engaged and learning.
So I wonder sometimes – are all these apps that keep coming out the new "in" thing? Which ones will have staying power? Which ones should I learn about and become an "expert" in using? What do I do in a school that has one-to-one laptops but very few tablets/iPads? Do we need those things? I know there are all kinds of amazing extensions to use with Chrome (yeah, keeping up with all the news ones that keep coming out is so hard!). I've introduced some to my own daughter who was quite impressed with what I knew. But she thinks I'm an idiot usually because I'm old and don't understand anything. Impressing her is sometimes not so hard.
MOOCs and Badges
Two of the topics we were to read about this week were MOOCs and Badges. I feel a real connection with the idea of MOOCs for two reasons: I'm currently enrolled in COETAIL, which is a type of MOOC, and as I previously mentioned, I earned my MLIS entirely online. But neither of these MOOCs are free – I paid good money for my MLIS and our COETAIL courses aren't exactly inexpensive, either. But because of my personality, if I am taking a course that I paid for, I tend to take it much more seriously than a course I'm taking for free. There's more at stake with a paid course (in my opinion). I want to do well because I don't want to waste my hard-earned money. But then on the flip side, if I were to choose a course I really want to take because it truly interests me, I would be invested whether I paid for it or not.
Photo Credit: flickr photo shared by mathplourde under a Creative Commons ( BY ) license
Which then leads to my next point – we need to find ways to get students invested in their own learning. And although I know there are pros and cons to badges, the idea behind it has merit. Starting next week, our seniors are taking their IB exams. They are TOTALLY invested in these because the better they do on their exams, the higher the score they get, which in turn can help them with university credit. They are SO invested in these exams (even though they are not personally paying for them). But these are our seniors – they are old enough to see the benefit of doing well on their exams. What about 10-year-olds? How do we get them invested in their learning? They are no longer so little that they are excited to go to school. But they aren't old enough to really see the big picture.
I can see where earning Badges could really play into this. For example, our students all take Digital Citizenship classes at my school. I've talked about this in previous blogs so I won't take a lot of time to explain the idea here. But I will incorporate how I think badges could really work with this course. Students are asked to do different activities to show their understanding of broad concepts such as privacy, censorship, multi-tasking, etc. If they were given the chance to earn badges that would then earn them privileges, I could see a lot of kids, at all ages, really getting into their learning. We already see this at our school with Rocket Math. Kids challenge themselves to get to the next math level because they want to earn another rocket and be recognized in front of their peers at the all-school assembly. Earning badges for learning skills and passing levels could really fit into this model. In fact, I'm going to propose this idea to our Tech. Integrationist and Elementary Principal to see if this is something that we could do.
Photo Credit: flickr photo shared by elfgoh under a Creative Commons ( BY-SA ) license
So maybe I am getting my tech. on. Maybe I can do that screencast. Maybe I do feel fine. Because I sure do feel invigorated to see whether we could get kids excited to learn about their role in Digital Citizenship.