flickr photo shared by AJC ajcann.wordpress.com under a Creative Commons ( BY-SA ) license
Flipped learning is a term I have heard of, but more recently last year because I worked opposite a very passionate science teacher who flipped her room. She was experimenting with and presenting about flipped learning. Unfortunately, I was unable to attend her sessions. I knew I had missed a great opportunity. Therefore, my learning is beginning now with COETAIL, but she is why I chose "flipped learning" over play and game-based learning for this post.
What Is a Flipped Classroom?
It is basically when teachers provide the content/lectures/videos for the students to watch at home, and then class time is used for creation, collaboration, discussion, research and applying the content. Some of the following benefits stated by Jackie Gerstein really connected with me:
The advantage of the flipped classroom is that the content, often the theoretical/lecture-based component of the lesson, becomes more easily accessed and controlled by the learner.

It allows students with

multiple learning styles

and abilities to learn at their

own pace

and through traditional models.

One of the major, evidenced-based advantages of the use of video is that learners have control over the media with the ability to review parts that are misunderstood, which need further reinforcement, and/or those parts that are of particular interest.
Personally, when I was a student I would have really benefitted from these videos and learning content  at home. If the tasks were engaging, challenging but non-threatening I would have done so much better at school. 
This is a great video explaining why Katie Gimbar flipped her room.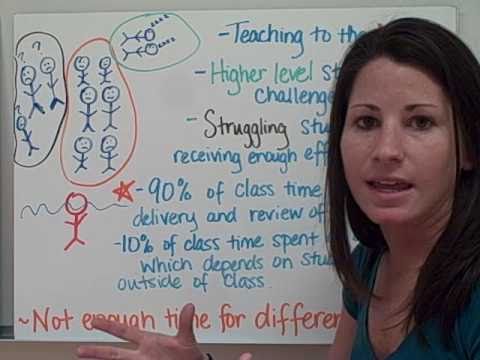 The Cycle For a Flipped Class
I had no idea there was an official cycle for the flipped classroom. As I am a visual person, it makes so much more sense now. Basically, the teacher provides an engaging hook to make students want to learn. This hook could be a challenge, game, or project.
With their new found passion and interest the students will be motivated to learn in their own time through online methods such as videos, lectures, podcasts. Then they can blog, reflect, create, and apply, to build on what they know.
The final step would be a demonstration, project or presentation. Teaching, presenting or creating a project makes student learning authentic and provides an audience.
https://www.youtube.com/watch?v=9aGuLuipTwg
Benefits Of Flipping My Room
As my classroom is very project-based and hands on the students are very motivated to be there. Usually they blog about their learning and share their work through expos, teaching others, or hosting an exhibition. I feel like I am addressing some of the cycle already so the transition would not be that difficult. I would need to organize my content more thoroughly and have the resources ready for homework. My planning would have to change.
"Good teaching, regardless of discipline, should always limit passive transfer of knowledge in class, and promote learning environments built on the tenants of inquiry, collaboration and critical thinking."     
Ramsey Musallam
I completely agree with this quote and have no problems including inquiry, collaboration and critical thinking in my art room. Students need to inquire, experiment, push their ideas, work together and problem solve. However, if content such as art history, and basic skill development were learnt at home then I could see there being more class time for creation. Which students want, and art teachers always struggle with. I rarely have time to teach art history which I always feel bad about because it is also important.
Sometimes my introduction lessons take a whole lesson. By the time I have gone through the presentation, had discussions and allowed the students to research, the lesson is gone. This part of the learning is very important but if it could be done at home then my students could come in and get straight to the creation and critiquing.
Here are some great infographics for implementing the flipped classroom: https://www.pinterest.com/MrGuysArtroom/art-flipped-classroom/
Concerns About Flipping My Room
As my subject is an elective it is important the students

enjoy

the class are engaged but don't feel like there is too much work to do at home, otherwise they will choose the subject that doesn't set homework.

Students often complain about homework from all their other subjects so I try to make mine fun by setting a creative art challenge or a free draw. Most students have been very enthusiastic about the homework but not all of them complete it. Many of my students go to schools, clubs and tutors after school so I don't want to burden them with too much work to do at home.
Would key content be missed if they had internet issues? I used to work in Ghana, power was an ongoing issue. Giving this kind of work to do would have increased the gap between students with generators and those without.
Would my students feel like they always had to catch up?
However, for those who take their work seriously, I can definitely see being able to play back videos and take notes in their own time a great benefit. I know a flipped classroom is not just videos but it is a great deal of organizing and planning with more videos than what I already create. This video by Katie Gimbar answers one of my main concerns.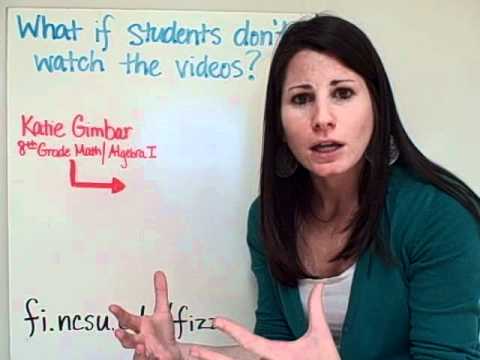 Time to create the videos would be another concern.
"Those who have adopted the Flipped Classroom generally create at least three videos a week. These videos usually are around five to ten minutes."
Incredibleart.org
It takes a while to create videos. Three a week seems like a lot to me. I thought I'd look into what other art teachers are doing and found this video: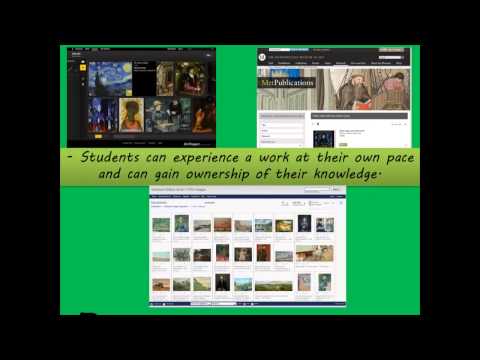 I would not mind trying a flipped classroom model, but I still think getting a 100% participation at home could be challenging. However, if tasks were fun, engaging and if the students want to know the content so that they can participate in the class tasks, it might motivate them to put time in at home. It would also give a chance for those who saw the video to explain what they know. We learn so much more when we have to reteach!
This video is a brilliant introduction for her students. I want to be a student in that class!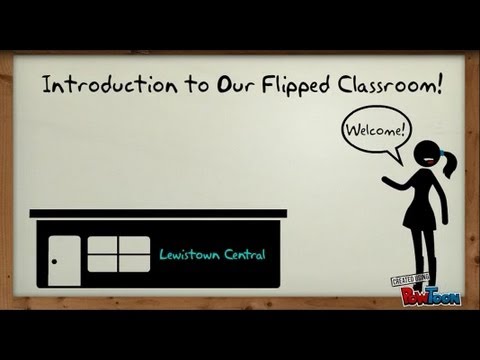 This course, The Art of Ed-Flipping the Art Room looks awesome too. I have taken one of their courses before and it was excellent. I can't take it right now because of COETAIL, but I'll add it to my "list". The takeaways from the course would be:
Plan and prepare to flip a unit or lesson that you're currently teaching.
Successfully record video tutorials and create handouts to assist in your instructional delivery.
Develop an engaging online platform for student viewing.
Create powerful assessments to accompany your flipped unit or lessons.
Empower your students to use technology as an effective learning tool.
I could try to do this on my own with my next unit but how do I make that first class so engaging that all my students will want to go home and watch the videos, use the websites and be in charge of their own learning?
Resources
Whilst researching art education and the flipped classroom I found these interesting Resources:
Flipping the Visual Arts Class  – A HS teacher has some clear steps which could be easy to recreate.
Flipping the Class Without Flipping Out – This is a great step by step explanation from an art history teacher point of view.
Mollye Crowell's Flipped Pinterest Board– Has great videos, infographics and a variety of awesome ideas for flipping your room.
Artspop wrote about the flipped classroom in the visual arts and stated:
"As a consequence, students take more responsibility for their own learning and are guided by the teacher. It also allows teachers to spend class time focusing on students' learning and understanding rather than delivering content as one-way instructional activity. It requires careful organization by teachers, but the resources can be archived and used more than once.
Students who miss lessons can easily capture content in their own time. It does not mean students spend their lessons staring at a computer screen, working in isolation or completing the equivalent of an online course with limited guidance or support."
Interestingly, Shelley Wright says the same thing about "students take more responsibility for their own learning" but the article is about why she doesn't flip anymore. When I read this article I can't help thinking YES, that is so true.
"When students own their learning, then deep, authentic, transformative things happen in a classroom. It has nothing to do with videos, or homework, or the latest fad in education. It has everything to do with who owns the learning. For me, the question really is: who owns the learning in your classroom?"
After my research I think I want to put the learning entirely on the students. We could begin with a flipped model but then have them find and use their own resources. They don't need to hear me speaking about art history when they can access other incredible resources. Maybe I should try a half flip and PBL blend. Then as Shelley Wright did, ask the students what they thought, how they learnt, and what do they need from me now? I would like to give my students the opportunity to view the videos and learn at home but make it flexible. Those who don't view them will be able to view them in class while others are creating. I am excited by the possibility of a flipped classroom giving more time for creation, collaboration and inquiry whilst having my students completely OWN their learning.