Is technology responsible?
Posted by Lauren Teather on 5/16/11 • Categorized as Course 2
Ah technology.  Such awesome power – which, as always, has the potential to be used for evil.   It's practically unavoidable.  After all – don't we all love technology because of how much more convenient it makes our lives?  Why not bullying?  We hear about cyberbullying in just about any newscast these days, and some even reporting a cyberbullying epidemic!  But I have to ask the question … is technology responsible?  Let's think about "cyberbullying" and what it's come to mean in our classrooms.
1.   Can we talk about the word "cyberbully"?  Does anyone really think that a "cyberbully" wouldn't be a bully at all – were it not for the modern convenience of technology?  I doubt that.  From terrorists, to hate groups, school yard bullies, and cyberbullies – these are bad people.   Bullying is bad.  I think we need to focus more on teaching tolerance in all forms and less on differentiating between how the bully conveyed their evil intentions (text message, Email, passed a note in class, spreading rumors, facebook, etc).  Lets not throw our beloved technology under the bus here! Keep those who are responsible accountable.    Anil Dash posted a blog boldly stating "Theres no such thing as cyberbullying" in which he states:
The truth of it is, calling the cruelty that kids show to one another, based on race or gender identity or class or any other imaginary difference, by a name like "cyberbullying" is a cop-out. It's a group of parents, school administrators and lazy reporters working together to shirk their own responsibility for the meanspirited, hateful, incomprehensible things their own kids do.
2.  Somehow, students today are not connecting their virtual lives online (who they are on facebook, their voice in texts and Emails, etc) and their actual lives – who they are "IRL" (in real life).  There is a disconnect between those two worlds.  And that provides a layer of anonymity that makes bullying easier.  Technology also makes bullying more visible and easier to report.  So it might seem to be more prevalent.
3.  Intolerance and lack of empathy are ubiquitous in todays youth.  And this is really where I think us teachers need to focus our attention.   Students can identify a bully and they can tell you countless examples of how they have been bullied.   Most of the "anti-bullying" education at my school surrounds how to deal with bullies and what to do if you're being bullied.  What about teaching tolerance, empathy and forgivness?   These are the underlying issues of bullying.  Teach kids to get along.   I'm not saying that's easy.  In fact, I would argue it's more difficult than ever as the standards and norms become more and more diverse.  But we have to get kids talking about them.
Here are some excellent resources for information on teaching intolerance and empathy:
1.   Teaching Tolerance:  Many resources for so many tolerance issues – but we've used the "Mix it Up" idea at my school and loved it for getting kids to connect with others outside their social groups.
2.  Me to We:  An oganization to connect people in order to make the world a better place to live.  They've got ideas, articles, stories, video's, products and a lot of inspiration.
3.  Teach Empathy:  A lot of information, articles and understand about the role of empathy in our world today.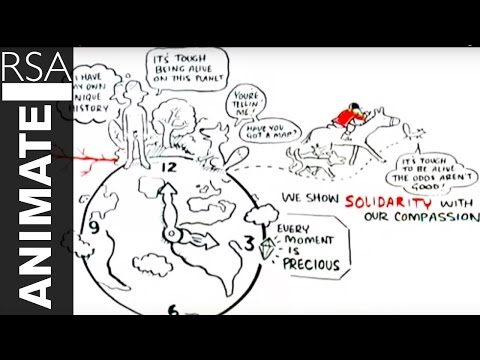 "To empathize is to civilize. To civilize is to empathize." – Jeremy Rifkin
And for younger students, you might want to introduce the ideas of bullying mixed with technology ("cyberbullying") by using "Professor Garfield's Learning Lab".
Please feel free to share your resources on bullying (cyber or otherwise) in the comments below.  I'd love to hear your thoughts on this.
Tagged as: bullying, empathy, technology, tolerance
7 Comments
Leave a Response