Technology integration is when technology tools are an integral part of the classroom.
This year my room has become more integrated than ever before.  The tools are not shared and therefore are never removed from our learning area.  They do not interfere with learning because I do not plan out what the technology will do for us.   The kids find their own sources of information and the applications they wish to use.  When the tools do not work right it becomes an opportunity for group work and problem solving, which students are more invested in because the instruction is not top down.  If it were traditional top down teaching, I would also be in charge of solving all technical glitches.  With 1:1 iPads internet access is immediate and there is an app for just about everything we want to practice, create, or learn about.  The environment in my room resembles my adult learning environment where we learn from each other and the tools we use are taken for granted.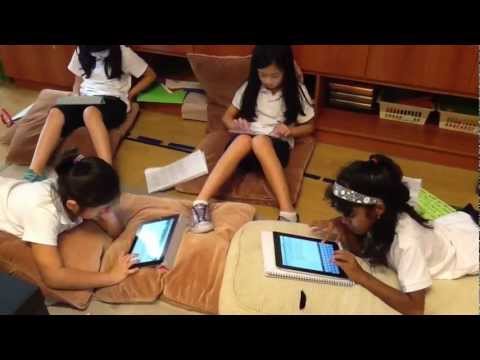 I understand that the ultimate step of tech integration is to redefine learning experiences, or do new things in new ways, but I also think doing old things in new ways is meaningful.  Typing up an essay instead of writing it with a pencil is a powerful change even though some would call the technology in this instance a very expensive pencil.  Personally, I have moved beyond that but for those who are just starting to use computers in their class it is a great step.  By doing this students are at least using relevant tools that make their task more authentic.  We type up our work because it is easier to edit and revise.  We can share it with others easily and it is more permenant than a notebook.  Once this first step has been taken student work can be augmented or modified.
Tech integration works, but it needs financial and coaching support.
From my generation looking backward, teachers have always been able to choose if technology was their "thing" or not – otherwise known as digital immigrant status.  For everyone younger than me technology is part of life and their brains are wired for it.  At my school there are few digital natives  which means that a technology coach is crucial for successful implementation of a technology integration model.  Teachers need to know what is expected of them as users and in their teaching.  They need to know how to integrate purposefully so that they aren't just using computers in their class.  Most importantly, they need technical support for the inevitable challenges that technology presents and emotional guidance to know what they are doing is good.
Financially if computers, or even better iPads, can be a permanent fixture in the classroom it is more meaningful for the users.  It becomes a way of learning and not a special event to have computers in the room.