Inquiry online most often starts as messing around, a documented pracitice by American youth that often opens the gate to deeper and more widely collaborative networked literacy or geeking out. With the rapid increase in information or knowledge and our web-based access to it, the nature of learning has changed. Siemens characterizes this new learning as connectivism where know-where may trump know-how. The long-standing taxonomy of learning by Bloom has also undergone revision with respect to these tectonic cultural shifts.
Bloom's Digitial Taxonomy combines the key verbs from the cognitive domain of the revised Bloom's taxonomy wih digital approaches and tools (Bloom's and ICT Tools). Andrew Churches provides a wealth of FOSS ( free or open source software) to support our move to this new digital taxonomy (Bloom's and ICT Tools) as well as pdfs with rubrics. Churches also introduces two good acronyms for Bloom: HOTS is an abbreviation for Higher Order Thinking Skills and LOTS for Lower Order Thinking Skills. Below is a creative commons diagram of this new taxonomy obrained from wikimedia commons:
     Bloom himself indicated that this taxonomy ought to serve to guide transfer, the making of meaning that occurs when learners use ideas in novel ways, a keystone in learning. Bloom also advocated mastery learning, and the use of effective formative assessment provides one reasearch proven means to validate that such learning has indeed taken place, and a gate to re-teaching or re-testing as we move towards mastery of core content. Churches has given us some good acronyms too with FOSS, HOTS and LOTS.
Siemens defines connectivism as a new learning theory adjusted to the tectonic shifts in the growth of knowledge and the way we learn in a web 2.0 environment; the pipe, our network to find information, is more important than the content within the pipe (our current information). Learning occurs within a nebulous and shifting environment where knowledge may reside outside of ourselves and know-where trumps know-how, often via networked literacy (Connectivism). The author, George Siemens, raises some good points, but of the three psychological theories he characterizes behaviorism has largely gone the way of the Dodo, and neither cognitive nor constructivist psychology receive the complete and nuanced treatment due to them. One might note in passing too, that he tosses out some epistemological ideas taken from Driscoll, and then just leaves them hanging. In all of these cases Siemens has given us caricatures of psychology and philosophy, tokens he takes as truths, and as stepping stones to his model of connectivism with the result that one must walk on half-digested truths to reach the goal of his argument, a task not to be undertaken by the squeamish, the prudent or the critical. Siemens own undigested blog content questions his model in another way. Some body of knowledge housed in our minds, say about psychology and philosophy in this case, provides the key framework for productively finding and using information, so traditional knowledge acquisition remains a prerequisite to fruitful connectivism; in my analysis, Siemens himself has failed on these grounds.
Messing around or tinkering with new forms of media characterizes American youth today; young people often begin by messing around in MySpace or on game sites and this often leads to geeking out (Living and Learning with New Media). Messing around may start with lurking about a site or with using visual media on MySpace; some boys may venture into the learning of rules and cheats in a gaming site. Many of these web 2.0 inquiries permit safe risk-taking. And with social media like MySpace the young adults have an interest in projecting their identities in a forum of friends, an audience that merits their best efforts. Importantly messing around often provides a vaulting box into deeper and more widely collaborative geeking out, the diving into a topic or talent, a highly social and engaged activity akin to networked literacy and connectivism (Living and Learning with New Media). Young adults from less privileged backgrounds can also discover methods to make money or through their independent inquiry trace trajectories that may lead to possible employment when they become adults (Living and Learning with New Media).
When I attended public school in Winnipeg (Canada) in the 1970s during the height of the cold war, we did USSR (uninterrupted sustained silent reading); this recently morphed into DEAR (drop everything and read). With the change of ways with kids messing around and geeking out, I will offer a new acronym: MAST (messing around surfing time). If teachers attach the sail of opportunity to this MAST we might just help our students sail into the 21st century.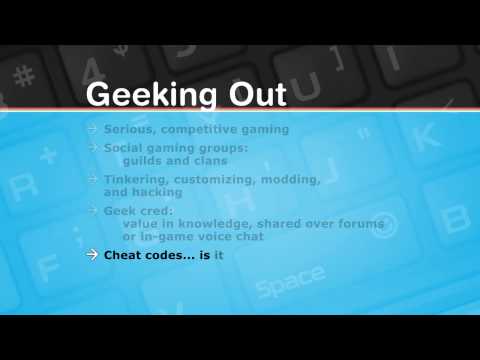 Tags:
bloom's digital taxonomy
,
connectivism
,
geek out
,
messing around
,
networked literacy