First thought coming to mind concerning education and digital footprint is wondering if today's students are not more acutely aware of the ramifications of cyber social factors than some of us educators. With one of our middle school classes', several students wrote of the effects of cyber bullying.  Innumerable examples of cyber bullying and its tragic consequences abound, this story from Fort Madison, Iowa by Brook Hasch entitled Cyber Bullying hits the Tri-States concerning facebook is but one. Also, this news story from the Chicago area about teens yet one more of many: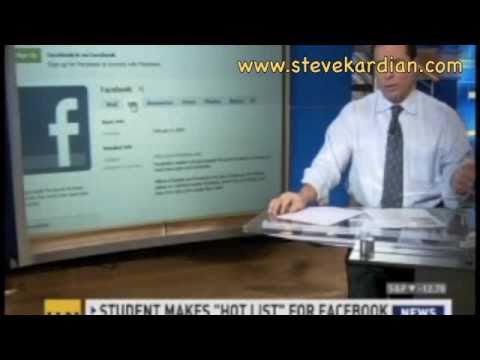 While cyber bullying is not intrinsically about our own personal self-created digital footprint, such digital harassment does raise awareness that our online presence has many consequences. Any cursory online search will prove that for younger generations this wired image is so powerful that any evidence that could be seen as derogatory to their person may prove so powerful as to cause one to tragically take their own lives. Therefore in this current digital milieu it's probably a given that today's middle and high school learners will be aware of their digital footprints.
Yet for us from earlier an earlier generation the effects of our digital footprint are realities we ignore at our own professional peril.  In her article Your Online Reputation Can Hurt Your Job Search in the USA today Kim Kamando  wrote that facebook www.facebook.com poses the biggest  threat to what a potential employer may see.
I certainly understand this as true, and have been attentive to anything I may post via this social networking site. Any sort of political statements I've stayed completely away from knowing such announcements could harm chances of landing a potential job.
In his article Most Companies Use Social Media for Recruiting Says Survey John Paul Titlow states:
Most hiring firms will review a candidate's social media presence as part of the                   vetting process, with 38% indicating that they always search for applicants' social networking profiles and 32% doing so only sometimes.
From the employers viewpoint it's easy to understand how social networking would be tremendously effective. In job interviews as well as on their resume all potential employees project positive personas and it may be hard to get a good read on how the person may be as an employee. If a  personnel department is hiring a stranger, there decision may be based significantly on intuition as to whether this person would be a good fit with the current working team.
Yet, now for hirers its both convenient, inexpensive  and very telling to simply Google a job prospect to see what is out there.
Originally I had my facebook page pretty much open, my thinking being this would help me to continue to  bear in mind that sort of posts or photos can been accessibly by anyone. Yet, a recent classroom experience alerted me to the reality of online postings and the need to modify my privacy settings.
Recently a friend from decades past sent a group picture of many of our set of friends from June, 1982. Having not seen this picture in many years I was excited to see this photo of all of us in our teens and in my delight posted it via facebook, thinking it rather fun .
Yet in meeting with one of the middle school classes several weeks later, I overheard one of the students use the number "1982" when speaking with another student.  I don't know the context of what he was speaking of; perhaps it had nothing to do with my situation yet nonetheless this number was seemingly out of the blue. I took it as a vivid reminder and perhaps lesson that our students and parents may be Googling us as much as potential employers and therefore its imperative to be aware of the digital footprint.