Here is a link to my UbD unit on the culture of celebrations used for my final project. The video is a presentation and reflection on that unit.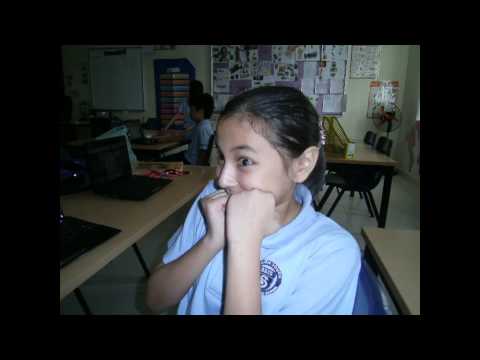 What were your goals for your lesson/project? The standards related to learning about culture through holidays and celebrations, and using tech tools to research, produce and present.

What tools did you use? Why did you choose this/these tools for this/these task(s)? We used online sources to research holidays in the Spanish speaking world, because there is more available to students. We used e-mail to correspond with students across the world, because this helped establish a relationship. We used Skype chat and video calling to talk directly and live, but this proved difficult due to time zones. We used slide presentations to create augmented presentations. We created and uploaded videos to give our peers more personal communication.

How did you go about introducing your lesson/project? We began with discussion of our own celebrations, and sharing thoughts on what we knew or thought we knew already regarding others' traditions.

How did the students react? Students were excited at the prospect of "meeting" and befriending kids from another country and exchanging ideas with them.

Outcome? Did you meet your goals? Not really. We didn't get enough interaction to learn all I had hoped from prime sources.

Evidence of learning? There were revelations made, like seeing that Mother's day is universal but not necessarily celebrated at the same time everywhere.

What would you do differently next time? What did you learn? I need to get more classes involved and participating, and begin earlier in the year. That way relationships can be established that will lead into more discussion beyond introductions. There is a lot more learning possible than strictly cultural and can be on-going all year and potentially beyond.

How do/did you plan to share this with your colleagues? I began by using a CFG protocol with teacher colleagues to fine tune the unit before introducing it to students. I have also already heard from other CoETaIL participants regarding my and their work. This is expanding my PLN.

What was your greatest learning in this course? That is a hard one. I have forced myself to learn new technologies and apply them to my classroom. I can produce multimedia presentations that I couldn't do before. This might be the tool I use most to engage my students, especially if I continue to flip my instruction.

Did this implementation meet the definition of Redefinition? I feel we achieved all levels of the SAMR model in this implementation, in spite of the fact that our outcomes were limited. Using email to correspond with students in other countries, blogging about that learning, and reading and commenting on others' postings is reaching (potentially) a global audience. Posting self-produced videos is another example of the transformative use of technology that cannot exist without the digital environment at our access today.