I recently attended a STEAM workshop at Massachusetts Institute of Technology (MIT) .
The highlight of my trip was a workshop on Scratch, Lego WeDo sensors, and Makey Makey. The workshop was held in MIT's Media Lab with the students of the Lifelong Kindergarten. Scratch and Makey Makey were both created in the Lifelong Kindergarten at MIT, so they had a lot of helpful ideas to share. For a little bit of background, the Lifelong Kindergarten group believes in play based learning. They are inspired by the way kindergarteners learn and believe students should have a chance to design, create, and express themselves in school.
Scratch is a computer coding language designed for kids. The blocks fit together and make writing code easier. If you haven't tried it out yet I highly recommend it, and the Lifelong Kindergarten has designed card to make introductions to Scratch easier. These cards can be found online available for download or available for purchase at Amazon.
Makey Makey was designed to make inventing easier. It can be used with Scratch to make the computer programs easier to connect to real world applications.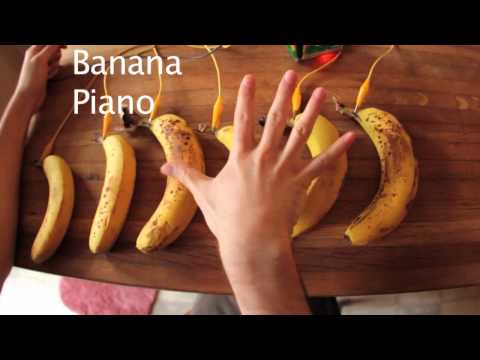 Lego WeDo also connects to Scratch and provided sensors, servos, and a Bluetooth connection to Scratch. There was a tilt sensor and a distance/motion sensor. Below is an example of a project made with Scratch and Lego WeDo. It is a carousel that spins when the motion/distance sensor is triggered. The closer the object is to the motion/distance sensor, the faster the carousel spins. This was connected to Scratch through the Bluetooth connection.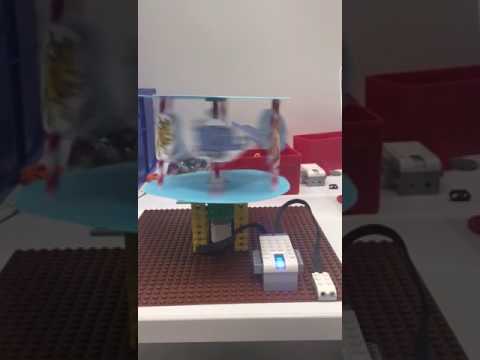 I loved playing around with these toys and creating. Everyone was completely engaged in the experience and made some really creative games and inventions. If you have a chance to play around with Makey Makey or Lego WeDo, I highly recommend it. I am looking forward to introducing the Makey Makeys to my computer coding club this year.