One of the debates going on in technology education seems to be "When do you begin using technology in the classroom?". Is it appropriate for a 5 year old child to be spending classroom time interacting with a computer /iPad, or would that time be better spent interacting with the teacher or classmates, or a book?
Proponents (like this school in Boyertown, PA) say that it gets students immersed in the learning, provides teachers with an alternative means of differentiating instruction, and allows shy students a different way to show their creativity. The school in this video show many different programs available on the iPad that can be beneficial for kindergartners.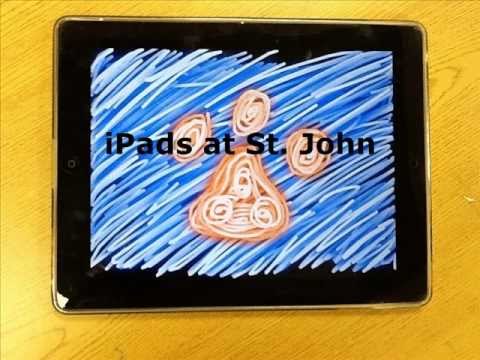 Opponents (like Emerson Waldorf School in Chapel Hill, NC) say that "A computer is a tool of the intellect, so schools should wait until the children developmentally reach that stage where they have concrete, abstract thinking before introducing an intellectual tool". And "Teaching children how to learn, and to love learning, better prepares them for life than training them in the latest technology".
One of the teachers interviewed, Jason Child, goes so far as to say "It's a mistake to educate our children for the world today, because the world today is not what they will meet". I found this last quote pompous and misleading. The time I spend in 7th grade learning to program on and Apple 2e using Turtle graphics was not a mistake or a waste of time. It help lay a technological foundation for me as I learned to program in basic.
I feel that a mixture of both philosophies fits be best. I want my students to interact with technology and I have seen it positively impact student learning. However, I also agree there is no substitute for human interaction, be it with teachers or peers. There is a time and place for both in the kindergarten classroom, and it's in the students best interests that we use all means available to us to enrich their instruction.