The two of us – Chris Fox and Kristin Rowe, Team History in Grade 8 with "Ancient Civilizations" – have enjoyed the early days of our new course. We have had lots of space to dream, and we've been throwing around big ideas and grand visions regarding Flipped Classrooms, reverse instruction, the Mastery Learning approach, vodcasting and computational thinking, etc, and what we could do in an ideal world/school/classroom.
But the dream is about to end, because we have to nail it down to reality! At this point, we have identified our year-long IT/IL project as the best opportunity to stretch ourselves regarding IT integration. So far, we have been working in collaboration with our middle school librarian to dip into database research and note-taking with NoodleTools alongside our daily classroom instruction, for which the textbook provides a foundation. The recurring themes holding our civilization study and research together are the five common Essential Questions (EQs). So the question is, besides picking up valuable research habits along the way, what is the final product for which they are doing all this research?
First, let's consider the path we have started down, and what else we hope to encounter on this road. Students have been steered towards school-subscription databases like  Encyclopedia Britannica and Grolier Online as well as an appropriately titled  Ancient Civilizations Reference Library eBook for information and note-taking.  We will continue to broaden the resources to which we point the students; for example, we are want students to become Google power-users with advanced searching capabilities, and we want students to develop a more critical approach regarding website evaluation as we set them loose beyond the school database boundary.
We are encouraging students to practice titling their notecards with the five thematic EQs and "tagging" their notecards to allow for later comparison of aspects of civilization, and we know we want to include this higher-level thinking – a more in-depth comparative study – as a key descriptor of the final project.
But perhaps we don't need to narrow it down much further than this:
We want a comparative project around the EQ themes.
We want student choice to allow them to pick up whatever ideas have intrigued them through the year.
And perhaps the rest should be a matter of student choice. One of the points identified by ISTE and CSTA  as key to 21st century computational thinking is the idea that students should have exposure to a range of research tools and strategies  so that they are in a position to identify, analyze, and implement the most efficient and effective combination of steps and resources to achieve their goals. If we narrow it down too far, we are taking away the opportunity for students to work through the chaos of choice to good decision-making around the most appropriate means for the most effective end. And if we want students to be able to follow their passions and for their passion to come through in their final products, then they need plenty of choice regarding final presentation of their learning.
Thus, our task would be to clearly define the options and support them with a framework for the process of planning and preparing a final project of their own design.
As we continue to brainstorm how students could present their research products, we really want to give student options regarding what tools they can use.  Of course, we have the standard GoogleApps or Inspiration 9.0 resources, but we are interested in exposing the students to a wide variety.  In our research, we are pleasantly surprised to find so many great sites about web 2.0 tools.  One of our favorite sites is Web 2.0: Cool Tools for Schools. It provides a plethora of options, each with a unique twist on its special features.  For example, one program that is new to us is ClipGenerator.  Students can create their own cool video clips, add music and images, plus their own photos, and finish with a professional film cut and animation.  What a great way to hook the audience with the research topic.
We are shooting for a new way to present research, using collaboration and creativity.  It would be easy to simply have students complete a traditional two or three page research paper with cover page and Works Cited, but we want to arm the students with tools in order to be truly successful as they move to Upper School and prepare for what lies ahead –  the resources and opportunities are endless.  So, we are excited for the first time to throw this challenge out there to the students and see how it goes!
After watching a series of videos produced by the Irving Independent School Dependent on managing laptops effectively in the classroom that Jeff Utecht, our COETAILinstructor suggested, I
realized that at Taipei American School, we are doing a lot right.  The following is a list of suggested a noted as the teachers from this district spoke about their management strategies:
1.  Teacher must be up and moving, circling the room
2. Watch student eyes – they give a lot away
3. Walk around with gradebook giving on-task or participation grades
4. Use timers to keep kids on task
5. If a student abuses privleges, take about computer
6.  Have all students face one direction
7.  Use daily logs so students show what they accomplished that day
They good news is, we talk regularly about most of these items.  I do feel we do a great job watching the students and their behaviors on the computers.  Are we perfect – of course not.  It's like one teacher said in the video, "Ease up a little bit and don't run yourself ragged trying to catch them doing something wrong all the time."  It's so true – just like teachers and adults, students will be off-task from time to time.  As long as they are on-task most of the time, then they will be just fine in the end.
Additionally, at TAS, we have a program called DyKnow which allows us to interact with the students, view and project their screens, send panels, collect panels, and much more.  It's a great laptop management tool, but does take a bit of preparation and planning to use to its maximum potential.  Again, like the computer, it's just a tool.  The computer cannot totally replace the "human effect."
As the teachers of Irving concluded, to be effective with or without computers, it good to follow these guidelines:
Develop a great lesson so students stay on task (high interest)
Give choices – presentation products
Be aware of what students are doing
Be consistent in expectations
Note that the computer is not the focus of the classroom
Be flexible – you lose control when technology is involved
By following these guidelines, teachers can be more effective and successful in 1:1 computing settings.  Most of all, I suggest teachers relax and sit back and enjoying watching students work and learn.  As a parent of two high school students, I'm amazed and at quickly they learn software and shortcuts.  For the digital natives, it's intuitive.  For us digital immigrants, it's hard to let go of the way we learned.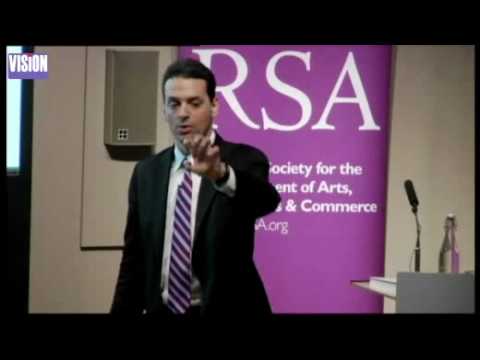 "Daniel Pink's presentation on DRIVE entitled "The Surprising Truth about what Motivates Us" starts with two basic motivaters – food and money.  As he plows forward, he gets into the third level which included some of the the following words that really motivate us:  interest, curiosity, higher learning, thinking.  Basically, once humans get past basic rudimentary cognitive skills, overall performance goes down.
Money is a motivator.  Therefore, once you pay people enough, they will not worry about work and focus more on their work.  Workers truly want autonomy – control over their work.  Management is great if you want compliance, but businesses (schools) have to empower their workers if they want them to really productive.
Another level Pink refers to is mastery.  An example he gives that employees would play a musical instrument on the weekend. People are motivated by doing things perfectly.
The final level Pink discusses is purpose.  His example is Tom Shoes.  This company was built on the idea of "With every pair you purchase, TOMS will give a pair to a child in need.
One for One." Teachers and students need to believe that they have purpose in what they are doing.  If they don't believe in what they are doing, they will not go all in in their work.
As I transfer these thoughts from the business world into middle school students, I do believe human beings are human beings.  And yes, MS students are probably motivated the same way a 20 something is.  Students want autonomy, mastery, and 20 percent time to do it their way in their lives.  When teachers lecture and speak at or down to students, they are considered "managed".  Management of time and thinking.  However, as teachers truly transfer the learning, experiments, grouping, and higher level thoughts over to students, students will truly turn and run with ideas.  In the first few minutes of the video, I didn't understand where Jeff Utecht was headed with encouraging us to watch this video.  However, it quickly came to me that teachers and students both need to opportunity to reverse instruction and move from management to mastery to purpose.
A bit like the movie Old School, when people become disillusioned with their lives, some teachers have become disenthralled with teaching in traditional conservative ways.  As I read more about this new and revolutionary method, it is all too apparent that this wouldn't be possible without computers, internet, and all the other support soft and hardware.  Before vod and pod casts, teachers didn't have a option of recording and uploading both and voice and visuals for students to watch on their own time.
In and article by Jonathan Martin entitled "Reverse Instruction: Daniel Pink and Karl's 'Fisch Flip' ", he explains with examples the benefits and having students do the higher level thinking in the classroom and text and material work / worksheets at home.  Ironically, this could be a podcast students download and listen to on the bus ride home.  Students are multi-tasking more and more with each generation (or graduating class).
This new and exciting year has brought many changes in my life at school.  For the first time 19 years, I'm not teaching English.  With the split of our humanities program at Taipei American School, I asked and was placed in the History and Social Studies Department.  With this came a new curriculum and textbook.  Teaching Ancient Civilizations could be a bit old and boring, but a new and exciting online text with ample resource materials has made it truly exciting.  The Holt McDougal series has allowed Kristin Rowe, my teaching partner in grade eight, and I to give students reading and note-taking opportunities outside of class while stretching kids with higher level thinking during many lessons.  And to think, this is only September, and we are just scratching the surface with Reverse Instruction opportunities.  Stay tuned for more lessons and an update on what we have yet to create.
At this point in my career, I'm more concerned with Social Studies Standards and Benchmarks than anything else.  Also embedded in our teaching are our ESLR's ( Expected School-wide Learning Results ) and most recently weaving Character Education.  Ironically, integrating technology into the curriculum happened much earlier than the last two.  However, it seems that as a school, we have put a lot more focus on the "academic" terms and treated technology as "it's a nice tool when appropriate."  Not to say that the ESLR's and Character Education are not important, because they identify and mold the quality of a human being.  But, we should not continue to ignore is disregard technology skills.  So, how do we ensure that they are taught?
One thought might be offer a separate technology course in which students are taught how to use each piece of software and web 2.0 tool. However, this secluded instruction doesn't seem to transfer to students in the long term.  So naturally, these skills must we weaved into classroom projects and expectations.  The problem is, now a teacher must not only know the tech skills and tools, but they must be able to smoothly modify units. This is obviously time consuming.
After looking at the Technology Integration Matrix Grade Level Index, I think this would be great way for K-12 teachers to look at ALL the skills and opportunities there are to use.  What the best part of this is that teachers are no longer limited to purchased software on their machines.  Now, teachers and students need to learn different tools and have options.  Some of the categories to select from are as follows:  Audio Tools; Drawing Tools; Presentation Tools; Spreadsheet Tools, etc. Additionally, teachers can perform and integrate at different levels as listed:  Entry, Adoption, Adaptation, Infusion, and Transformation.  What this means is that teachers don't feel pressure to master the technology and keep it forever.  They can play and experiment with different tools.
For me, this is far less restricting and intimidating than the prior way technology was presented.  This will empower teachers to experiment without locking in.  This will be relieve some of the pressure off teachers – which is what I really worry about.
As a basketball fan, I love this line.  But as an educator, not so much. 
Why?  Are the NETS useful?  Clear?  Appropriate.  Initially, I bulk at the idea.  Are you kidding me?  More Standard and Benchmarks?  But, as Jeff Utecht our COETAILInstructor pointed out, we are already doing so many of these anyway.  So, as we move forward, we will really just need to identify at which grade level we are hitting the S and B's and document them.  Though it will be more work, it is necessary for our 1:1 computing school to ensure and prove that we are doing what we say we are.  Additionally, this covers us with the parents and validates the need to continue to improve and invest in both computer software and hardware.
After watching Julie Lindsay's talk about "From Paper to Practice", it clear and using and embedding the NETS in our weekly lesson plans and teaching is extremely important.  She talked extensively about her Flat Classroom project and explained how the process worked.  Though very time consuming and involved, it truly offers many opportunities and involve students and teachers from around the world.  Though I'm ready to jump in tomorrow, I see the benefits and opportunities in the future.
I will revisit this video again in the future as I find it very thought provoking.  I'm looking forward to going further with the NETS.
Teaching government concepts to eighth graders can be trying enough, but getting students in Taiwan to care about the workings the United States' government is an uphill battle.  However, using visuals to help kids "see" what it looks like makes life easier.  For this unit, I worked with Erik Johnsen and Kristin Rowe (two fellow eighth grade social studies teachers) to work on better visuals to help students understand the three branches of government.
We begin the unit by showing the "old school" School House Rock
video clip called "Three Ring Circus".  This provides a great visual with a catchy song that sticks with many students.
Next, we share a PowerPoint that provides details and knowledge about the Three Branches of Government.  This provides a note-taking opportunity and a chance to discuss in depth the three branches and see more images of the "checks and balances" of each.
Next, we have the students process through two Inspiration Webs – both have the students process visually and organizationally.  This allowed students work with text and visuals as well and show an understanding of key vocabulary terms from the unit.
To reinforce, self-assess, and have some fun with the Constitution and Bill of Rights, we used the website Our Courts to play a games where students had to apply knowledge they've learned.  Also, the Planet Drajplit Group Activity forced them to create a new constitution for a new civilization on Mars.  Students also used Brain Pops to self-assess their knowledge. 
Finally, the culminating project was what we call the "Three Branches of Government Metaphor Project". 
For this, students had to show deep knowledge of the three branches and compare them to "something" that they are knowledgable of.  The example we give them is an electric coffee maker.  Some popular ones from the past are sports teams, making a movie, the internet, etc.
Hooks… Leads… Grabbers… Intros… These are terms used often in writing.  Also, thinking back many years, I remember my student teaching supervisor looking critically at my "set induction" for each lesson plan.  As time has passed, teachers are constantly analyzing "how students introduce" a speech, essay, or multi-media presentation.
Since Jeff (Utecht) is focussing on Visual Literacy in our COETAIL Course 3, I've been trying to make an effort to think about the visual aspect of each unit I teach.  This is not only true of my current units, but next year, I will be teaching an entirely new curriculum and will be writing all new units and lessons.  What a golden opportunity to truly focus on the visuals in each unit.
Each year, we teach the novel To Kill a Mockingbird.  Of course, there are many ways to introduce units.  But with new technology, there are so many new resources.  Naturally, teachers can spend countless hours creating and editing powerpoints, camstudios, and all the other programs.  However, sometimes teachers don't have the time.  This the case in the hook I used to TKM.  It was created by a teacher in the United States and truly captures the time period and setting of the novel, in words, visuals, and music.  It really keeps the attention of the students and they have a deeper understanding and idea of the Post-Great Depression Era because this photostory. 
As I create powerpoints and photostories, it will be important for me to contribute to teachertube and youtube so I can allow others to use my work and save themselves time.  Hey, we're all in this together.
A few years ago at  EARCOS, I heard Ian Jukes' Keynote speech. I found him to be quite entertaining and fairly knowledgeable. He made many insightful points, but one of the most memorable comments was about teenagers when he said they really need to be called "screenagers". It hit me like a brick! Well, about two years have passed, but this morning – the term surfaced again. However, this time is wasn't a teen that made me think of it. It was me – the middle school teacher on a Sunday morning… watching screens!
Where do I start? I know, the BREAKING NEWS on CNN about the Coalition attacks on Libya.
And in between, the review of the various home footage shot by random civilians in
Japan capturing the tsunami that is the most horrible catastrophe in history on smartphones and personal video cameras. On the lap, my Lenovo. I sift through and delete old Yahoo and Outlook emails. Also checking Facebook, Twitter, checking bank balances and double checking Spring break plans. All of this from the comfort of my couch with a "wireless" connection. Now, glancing left, the third screen. With the NCAA men's basketball tournament, also known as "March Madness", in full swing, I was able to watch a few games using 3G thanks to CBS Sportsline streaming the games.
So, like most teachers, I think about my students and education –  quite often. And when I call my 8th graders screenagers – they get it now. But, I guess I can throw myself into the category now also. It truly makes me smile at how far we've come since I actually was a teenager.  It's amazing how SCREENS have truly changed our lives – both young and old.
Developing new curriculum is tough, especially in this day and age.  Why?  As a newly formed "History and Social Studies" department, we need to select new textbooks.  The challenge – selecting the right resource that includes a great textbook that is both hardcopy and online.  One may ask why we need the hard copy since we are a 1:1 school, but we also serve many ESL and resource students in our middle school.  For this reason, many students need tactile interaction with pages, maps, questions, etcetera, in order to engage in multiple pages quickly.  
Most online textbooks don't allow for this "quicker" interaction yet.   
After perusing just a few potential texts, I've noticed a big change in the presentation.  Some highlights include more bolded text, already highlighted sentences or phrases, and great visuals.  Many books have included better maps, graphs, activities, and links to websites (many of which require a paid for password).  
Which leads me another concern – price.  Not only are textbooks 
On-Line Textbook – Personal Screenshot – Chris Fox
 themselves, but add in all the other potential online and digital resources, the total cost go through the roof.
However, I am still looking forward to the challenge.  It should be an exciting adventure fumbling our way through the new jungle of text – digital and electronic.