Communication. Collaboration. It looks different in the modern, digital world. From day one, I've believed in collaboration. It was how I was trained. It's what I believe in. In the New Zealand education system, group work was paramount. Now within the international school system, and with U.S. based programs such as Writers' Workshop, FOSS Science and Math Investigations in place, partner and group work is part and parcel of the program. I've explored many different online tools, computer programs, and platforms. I've even tried forming global connections. My learning curve has been steep but I've enjoyed the challenge. The big question is, how do you form lasting global connections?
Jeff Utecht, in his book, Reach, talks of the value and power of building learning communities and networks. Learners should be prosumers, rather than consumers, Utecht states. I've been a believer in sharing experiences and the excitement of learning with others for as long as I've been a teacher. As time has gone on, this has morphed into building communities within the classroom and then between classrooms. Finally, I've even tried to create global communities.
This video, featured on a colleague's blog (Chrissy Hellyer: Life We Got), inspired me and reminded me of my recent goal in connecting classrooms .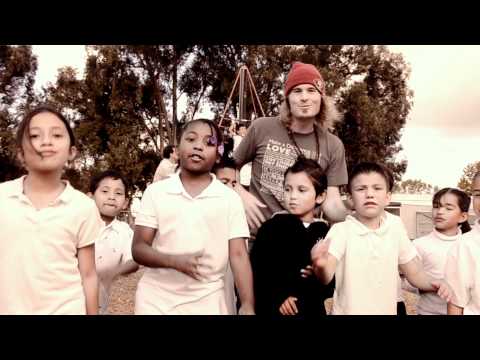 The fantastic thing about this project was that it connected classes across six continents. Whether it be music or academics, connecting people from so many places around the world is an amazing accomplishment. Last year, I tried to implement a similar project, Classroom Bridges, with the ambitious aim of connecting classes across six continents.
But it was a failure. Try as I might, I couldn't get others to really commit to the project. I scoped all my networks around the world, carefully selected committed educators, and was even approached by others who seemed truly keen in the project. The result: Complete FAILURE! Commitment to the project was the biggest issue, as was finding like-minded peer groups.
While global connections are important, our students are still fairly egocentric and real connections that they can see and value seem to be fundamental stepping stones. It seems that making connections within our own school is a first step toward finding peers with similar interests. At least that way my students can at least relate to what they are blogging about. With help from colleagues at the International School of Bangkok, Grade 4 colleague Mike Jessee and Grade 5 teacher, Stacey Melhorn, as blogging mentors, I hope that I can fully inspire my students to blog.
Creating personal learning networks (PLN) for the students in my class so they can gather feedback is a vital component to the success of our blogging. It was also the key component to the failure of the Classroom Bridges project. When others don't respond to your questions or posts, it doesn't motivate you to keep writing. We all need feedback, and the more connections we can make, the more we're inspired.
As Utecht states, teachers become overwhelmed and find it hard to remain active in the digital world. We all have busy lives and so much to teach already. There are so many tools, and technology is changing so fast. It's hard to keep up. But, Utecht writes, we teachers need to understand and become prosumers ourselves. In order to prepare our students for today's connected digital world, we need to be familiar with the tools they will need to survive. It's not only students who need greater skills in digital literacy, it's us, the teachers, who need to upskill too. So, busy as we are, I hope that I can find others to connect with, on both a local and global scale, so I can provide my class with the means to build up their own personal learning networks.