A Start:
In the last 10 years it seems that teaching Preschool, Pre- Kindergarten and Kindergarten has changed dramatically.  I am not a supporter of 'pushing down' the curriculum but I do have to say that there have been many changes that have led to teaching at this level becoming a lot more intentional and a lot different from what I was taught at university.
(Here comes the life-long learning part and use of technology : -)
One of the benefits of technology for me (and for many I am sure) has been the sharing of ideas and re-learning that I have done via visiting blogs and websites.  There are just so many wonderful websites and blogs out there written by teachers.  Every week I am blown away by the creativity and efforts of fellow teachers.
This page is an attempt each month to say thank you to some of these amazing teachers for their work and their spirit of collaboration.  I know they love hearing from fellow teachers so if you do stop by their blog please do leave a comment.
April, 2012
September 2012
October 2012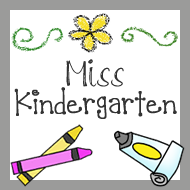 November 2012