I just read this article "Explore, Create, Survive: 'Minecraft' is a versatile and fun game with broad appeal" in School library Journal.
"The breadth of things educators are doing with Minecraft is staggering and the potential is there to do even more."
Minecraft is extremely popular and a group of educators is working on an educational version of the game: MinecraftEdu, to make the game more affordable and accessible to the classroom.
Well…
It is a good game that allows to create fantasy worlds alone or share adventures with friends, but I am not convinced about its educational potential.
I bought the game for my thirteen year old son and I belong to the crowd of parents who get annoyed of having to monitor their kid's gaming time because:
– when he is playing alone, he builds awesome worlds, yes, but forgets time, meals and sense of reality.
– when he is playing with his friend (using Skype) they go on and on and I can't help thinking that they should visit each other more often and enjoy life outside the house instead.
– when I play with him I get dizzy pretty fast which make me think that the whole stuff is not healthy.
Don't get me wrong, I am not planning to ban Minecraft from my home but I am concerned that if educators are starting to use it (and other popular games) for educational purpose, it will get more and more difficult for us, parents, to set boundaries between "time to work and time to play".
Speaking about games and since I am in the "mother mode" tonight, let me tell you what just happened.
I left my sofa and my computer to make sure that my son was doing homework.
He was playing a game he found on Purposegame.com … to memorize Japanese prefectures for his social study test. Clever boy!
As a matter of fact, there is gaming and gaming and some of them are great to accomplish specific tasks:
– Memorize (like in my example)
– Simulation of complex situations as in business or economy. For examples, check Jim Murphy's blog or recall how you learned capitalism playing Monopoly.
As Tina Barseghian also stresses in her blog post How Games Can Influence Learning,
"Games encourage interactions, Games can help struggling students and are highly personalized". But they are sometimes difficult to integrate to the curriculum because they require too much preparation to work as a class."
Games are like any other tools, I guess. As teachers, we need to set our goal first and see if a game enhance learning or not. But I am afraid that an extensive use of games in class can get boring or, worse, bring children to confuse competition and achievement.
I also wonder if teachers are not trespassing on childrens' and teens' private sphere when they use their "cool" stuff in the classroom.
Games are, per essence, recreational, and should stay that way, because children need time to play without adult guidance and educational goal to try new rules and debate about them, to fight and imagine strategies, to share and to grow at their own pace.
Since we all agree that there is a part of learning in any game, why not giving our students more time and more space to play with friends during recess, during after school clubs and at home ?
Pink Floyd's song "Hey, Teachers! Leave the kids alone"!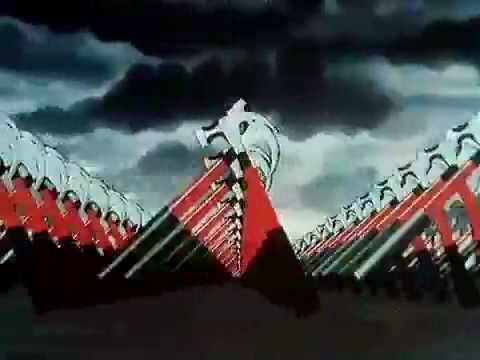 Bibliography:
Alvey-Henderson, LukeBoard Games You've Never Played: Unplugged from Technology. Moore Memorial Library, Texas City, Texas May 2, 2012. School Library Journal, May 2012.
Marantz Henig, Robin. Taking Play Seriously. New York Time. February 17, 2008
Barseghian, Tina. How Games Can Influence Learning Mind Shift. How We Learn. October 14, 2011
Daly, Erin. Explore, Create, Survive: 'Minecraft' is a versatile and fun game with broad appeal. School library Journal. May 1, 2012